Who We Are?
Home is the focus of most people's lives. DEEPSMART° believes that your home should be comfortable, healthy, safe and easy to take care of no matter where you are.
DEEPSMART° is an internationally leading one-stop central air conditioning, heating, fresh air, water purification, and KNX Internet of Things solution provider with the core of helping intelligent HVAC.
DEEPSMART° connects the complex systems in modern homes in a simple and intuitive way, bringing different choices to each family, making it easier for each home to be upgraded to a smart home.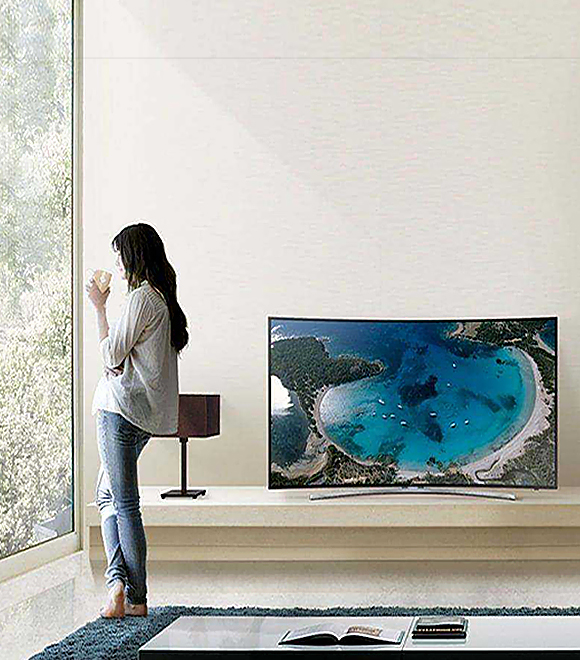 Ideal Home.
Inherit the traditional KNX technological strength
DEEPSMART° redefines a new smart home experience
DEEPSMART° has been committed to the development and promotion of KNX system products.
There are 200+ households across the country, more than 100,000 households use DEEPSMART° products and services, and the number of households newly installing products exceeds 10,000 households each year.
DEEPSMART°'s solution allows you to control the comfort, health and safety of your home at all times; including: comfort control, professional and independent installation of home smart systems,
Safety detection and alarm equipment, household air purification and temperature and humidity control products, software application systems, etc.

Over 100,000 households use DEEPSMART°
More than 200 cities use DEEPSMART°
Development History
In 2020, launch the Waltz series of new products (whole house intelligence, water purification, air, security system) (Water /Air/ Light/ Temperature/ Security), so that every family has more "frontline" concerns and a lot of peace of mind. Let every family enjoy the comfort, convenience and peace of mind brought by KNX intelligence.
In 2019, successfully developed the second generation of more powerful KNX smart home new system (simplified traditional wiring, no programming, self-learning) and Homekit whole house smart home system, let ordinary electricians become smart home technology experts, let KNX Step into the family of ordinary people.
In 2017, developed the first KNX smart home system based on cloud platform
In 2012, a scientific research team was established and intelligent products based on the international standard KNX started
In 2007, the founder began to study KNX with his personal hobbies when the Internet of Things had not yet become public awareness. The 15-square-meter school dormitory desk bears the beginning of a dream!
Pioneering and innovative, bravely climbing the peak, a small step, a big step,
DEEPSMART° never hesitated and stopped.
In just a few years of glorious wind and rain, we never forget our original intention,
Work hard for everyone to enjoy a healthy, comfortable and smart home!
Our mission
to enhance the core competitiveness of smart home products, enhance user stickiness, and help a comfortable life.
Our vision
Intelligence makes life more comfortable and simple
Our core value
focus on the pain points of daily life, explore deep intelligence, and help intelligent HVAC.